The risk of motor vehicle crashes is higher among 16- to 19-year-olds than among any other age group. But there are proven methods to helping teens become safer drivers.

21 – Global Youth Traffic Safety Month – Youth Leading the Way
May is Global Youth Traffic Safety Month® and this episode is part of a series examining teen driving, and what can be done for teens to be safer drivers.
I start the series off speaking with Carrie Sandstrom and Noah Brooks, two youth leaders in the United States. Carrie is from North Dakota and she was the 2012-2013 National Student of the Year for Students Against Destructive Decisions (SADD). Noah is from Pickford, Michigan, and he is the 2013-2014 National Vice-President of Programs for Family, Career and Community Leaders of America (FCCLA). Both are also involved with the National Organizations for Youth Safety (NOYS).
The importance of the traffic safety cannot be overstated. Every year 1.3 million people are killed on the world's roads, with road crashes as the #1 cause of death for people ages 10 to 24. Every day 3,000 people die and many more are injured from traffic crashes that arepreventable. Pedestrians, cyclists and motorcyclists account for 50% of all road traffic deaths. It is because of these troubling facts that the United Nations declared 2011-2020 the Decade of Action for Road Safety. Read More and Listen to the episode >>>
06-Tim Hollister: Parents – A Critical Component for Safer Teen Driving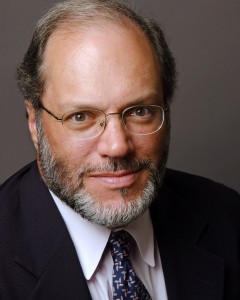 Tim Hollister is a national expert on teen driving and author of the book Not So Fast: Parenting Your Teen Through the Dangers of Driving.  As a parent whose 17 year-old son, Reid, died in a one-car crash while driving, Tim brings a unique perspective to the information parents must have in order to determine if their daughter or son should be driving.  In Not So Fast, Tim presents a clear description of the risks teens face every time they get behind the wheel. He provides parents the benefit of his years of research and discusses specific recommendations aimed at decreasing the inherent dangers associated with teen driving.
In our conversation, Tim recounts his belief that prior to his son's death he considered himself to be a well-informed parent about the risks his son faced while driving, and the steps he took afterwards to correct that mistaken belief.  Tim's book is designed to "help parents understand the real risks of teen driving" and assist them in determining if their teen should be driving on a particular day, or at all.
Teens and Safe Driving
In this episode Tim discusses a critical wrong assumption many parents make: that their teen is a good person and therefore a safe driver. In other words, the erroneous belief  that it is the other driver who is the problem. As Tim points out, it is not possible for teens to have the necessary skills to be risk-free drivers due to a combination of biology, inexperience, and the essential time needed to hone one's skills. Our brains and judgment are not fully developed until our mid-twenties. Add to this the fact that it takes three to five years of driving experience to be safe(r) drivers, and science and research tell us that no teen can be a completely safe driver.  Read More and Listen to the episode >>>