August 25, 2014 | Posted in Drugged Driving, Podcast Episodes
Comments Off on 27 – Teen Drugged Driving: What You Can Do About It
Podcast: Play in new window | Download
Did you know that:
1 in 8 weekend nighttime drivers tested positive for illicit drugs in 2007?
1 in 3 fatally injured drivers who were tested, tested positive for some type of illicit drug in 2010?
In a national survey of high school seniors, 1 in 8 admitted to using marijuana and then driving in the 2 weeks prior to the survey?
Drugged Driving is a global problem where more people are using some type of drug, whether it is over-the-counter, prescribed, or illicit, and then trying to drive. Many drugs affect our mental and/or physical abilities; that means our driving abilities are impaired if we try to drive after taking the drug. But there are actions we can all take to be aware and proactive in ending this killer.
RADD-ONDCP Teen Drugged Driving Summit
To discuss drugged driving and more specifically teen drugged driving, RADD and the Office of the National Drug Control Policy (ONDCP) co-hosted the nation's first comprehensive public forum on teen drugged driving. The summit brought together government leaders, scientific experts and community leaders for an in-depth discussion on the latest research and strategies to protect young drivers.
While present at this ground-braking summit, I spoke with a number of the speakers and dignitaries and got their viewpoints on drugged driving and its impact on today's teens. This episode is a compilation of their comments and an examination of the teen drugged driving issue.
In this episode you will hear from (in alphabetical order):
Jonathan Adkins, Executive Director, GHSA
Michael Botticelli, Acting Director, ONDCP
Jason Demeter, National Student Leadership Council, SADD
Dr. James Lange, Research Director, RADD
Erin Meluso, President, RADD
Sgt. Wesley Stought, Ohio DRE Coordinator, OSHP
Penny Wells, President & CEO, SADD
Michael Witter, Region 5 Administrator, NHSTA
Based on our conversations, we examine three questions:
Is teen drugged driving a problem?
What do we mean when we say "drugged driving?"
What do we do about it?
Is Teen Drugged Driving A Problem?
There is no question that drugged driving, and teen drugged driving is a problem. The number and percentage of people who are driving and testing positive for drugs is increasing at a steady rate. A conservative estimate now shows that drugged driving causes 20% of the crashes in the U.S.
Part of the reason for the increasing numbers is the lack of awareness of the issue. MADD and other organizations have done a fantastic job in stigmatizing drinking alcohol and driving, however, the message hasn't carried over to include other drugs.   There is this mistaken belief that by using certain drugs, including marijuana, we are safer drivers. The research proves otherwise. Any drug that impacts our mind, also impacts our driving skills.
What do we mean when we say "Drugged Driving?"
When many people hear the phrase "drugged driving" they automatically think of illegal drugs. However that is only a portion of the drugs causing the burgeoning drugged driving crisis. Drugged driving does occur with the use of illicit drugs, but it can also happen with the use of prescription or over-the-counter medication.   Most drugs are designed to affect us, even when used as instructed, such as: reducing pain, stopping an allergic reaction or helping us to fall asleep. It is that effect that can also impair our driving abilities. Labels on medicine bottles commonly have the phrase: "Do not drive or operate heavy machinery while taking the medicine." A car is heavy machinery. When taking any type of medicine it is important to read the labels and understand how it will affect you.
Drugged driving also includes the use of illicit drugs such as heroin, methamphetamine, and marijuana. The NHTSA Roadside Survey from 2007 found that of the nighttime drivers tested, marijuana was the most commonly detected illicit drug followed by Cocaine and Methamphetamine.
States like Colorado and Washington now allow the use of marijuana and its impact on our highways has grown significantly. This is also true in those states that have "medical marijuana." In a report entitled: The Legalization of Marijuana in Colorado—The Impact, the percentage of traffic fatalities where the driver tested positive for marijuana doubled from 2007 to 2012. This is in spite of a 14.8% reduction in overall traffic fatalities during the same time.
What can we do about Teen Drugged Driving?
The first response to this question from everyone was the essential requirement of increasing the awareness of drugged driving. We all need to learn more about the issue, understand that drugged driving is occurring everywhere and find out what are some steps we can take to prevent it. Furthermore, going beyond an understanding of the issue, there has to be a self-awareness of any drug use. Too many people do not understand the risks many drugs create; they are taking the drugs and then driving, putting themselves and everyone else on the road in harms way. One useful tool in raising awareness is the ONDCP Teen Drugged Driving: Community Awareness Activity Toolkit. The toolkit provides community groups with the facts on the dangers of teen drugged driving, and activities to assist in its prevention.
Parental involvement was the second answer to the question of ending teen drugged driving. Parents play a pivotal role in educating their teens. As a parent, you can provide good information to your children along with setting clear expectations on what is the expected behavior. As declared by ONDCP Director Botticelli: "Parents are probably the best prevention program that we have."
Everyone also agreed that to impact teen drugged driving, teens must be at the table, assisting with the development of the message as well as sharing it with other teens. Peer-to-peer messaging is one of the most effective methods of sharing a message; we are more likely to listen to our peers than an outsider who is trying to influence us. This is true for adults as well as teens.
Finally, besides raising awareness, there was the recognition that law enforcement has to be involved in the process. NTSB Acting Chairman Hart noted that it takes legislation, education and enforcement to change behavior. One group of officers actively involved in preventing drugged driving are known as DREs (Drug Recognition Experts). DREs are specially trained officers who recognize the symptoms of someone under the influence of a drug. All 50 states have the DEC (Drug Evaluation & Classification) program as well as a number of other countries and it is showing results. Using a systematic process, DREs examine a driver to determine if a driver is impaired by drug(s) and what category of drug(s) may be causing the impairment. The research demonstrates that the DEC program is reliable and effective.
Conclusion
There is now a wealth of information on the dangers of drugged driving and it is up to all of us to get the facts and share the message. Parents need to step up and learn about the risks and share that information with the family and the community. Teens must start speaking up and let everyone know what is happening and that it must stop.
To end drugged driving requires action by all of us; not just parents, not just teens, not just community leaders, not just law enforcement officers, but everyone. Ending drugged driving will require a comprehensive approach. Yet, when considering the number of lives that will be saved, what could be more important? The time is now, step up, speak out, and save a life.
Additional Information
To watch video recordings of my conversations with these and other dignitaries, check out this webpage on my Traffic Safety Guy website. Finally, I wish to express my gratitude to RADD for arranging the opportunity to speak with everyone. It was a fantastic opportunity.
Related Links:
Websites:
Research:
Other Resources:
ONDCP Acting Director Botticelli discusses Teen Drugged Driving
RADD President Erin Meluso discusses Teen Drugged Driving

February 15, 2014 | Posted in Drugged Driving, Podcast Episodes
Podcast: Play in new window | Download
For years individuals and organizations everywhere have talked about, and continue to work on combating, the dangers of alcohol-impaired driving. As a result, there has been a significant reduction in alcohol-impaired fatalities. However, impaired driving due to drugs other than alcohol, sometimes called "Drugged Driving," is a growing concern across the United States and beyond. One of the most common drugs found in substance-impaired driving fatalities is marijuana.
Mr. Chris Halsor is the Traffic Safety Resource Prosecutor (TSRP) [1] in Colorado, where marijuana was first approved by state residents for medicinal use, and more recently for legal recreational use. [2] With the changes in the law, [3] Mr. Halsor has seen a troubling increase in drugged driving cases involving marijuana.
Impairment from Marijuana
Based on the science and the research, there is no question that marijuana impairs a person's mental and physical? abilities. It is wrong to believe that marijuana use does not result in impaired driving. It is a scientific fact: Marijuana use increases the risk of being in a fatal crash.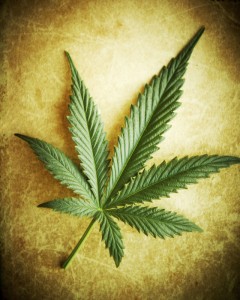 Of significant concern is the public's misunderstanding of the signs of marijuana impairment. Message after message has shown alcohol-impaired individuals with slurred speech, poor balance, and problems walking. Mental impairment is actually a greater issue because 1) driving is a complicated task requiring a person to focus on a number of critical factors simultaneously, and 2) alcohol affects a person's mind and judgment before the physical signs are visible—meaning a person is already mentally impaired by the time the physical signs are observed. Mr. Halsor noted that the predominant marijuana-induced impairment affects a person's judgment. The impairment is less about the physical response, but that does not make it any less dangerous than alcohol.
The increasing potency of Delta 9 THC is another concern when considering a person's impairment. Delta 9 THC is the active impairing ingredient in marijuana. Several years ago the THC concentration was typically under 10%, even as low as  2-6% in a "joint." Now, the potency is significantly higher and marijuana stores in Colorado advertise this increased potency. It is not uncommon to see ads for 20% potency or greater. It has become a race to the top, resulting in greater impairment.
Putting the THC concentrate into a variety of foods also creates problems. Adding the concentrate to food products results in delayed impairment. People consume these products, do not initially feel any effects and then drive, with the effects impacting them while driving.
Drugged Driving and Per Se Drug Laws
Many states have passed a 'per se' law, similar to the .08 breath alcohol concentration (BrAC) per se law for alcohol. Colorado passed a modified per se law that allows jurors to infer impairment if a person has 5 nanograms or greater of THC in their blood.
One argument against a per se law is that marijuana stays in the body for up to 30 days. However, Delta 9 THC is generally in the blood only 1 to 3 hours. The THC that is found in the body days later is THC-COOH, an inactive non-impairing metabolite.
Supplemental Material
Shortly after NTSB's announcement of the NTSB Most Wanted List in January 2014, the Traffic Safety Guy was able to briefly speak with NTSB Board Member Dr. Mark Rosekind. I asked him about substance impaired driving and the issues marijuana is causing for safe driving. His response is part of this episode.
Related Links:
Websites:
Research:
Other:
---
[1] A TSRP provides traffic-related education, research and technical assistance to prosecutors and law enforcement, with an emphasis on impaired driving.
[2] Marijuana is still considered an illegal drug by the U.S. Federal Government; thus, there is a dispute on whether or not the drug is legal.
[3] This episode is not a discussion on the pros and cons of legalizing marijuana. The focus is marijuana's impact on traffic safety.

October 24, 2013 | Posted in Drugged Driving, Podcast Episodes
Comments Off on 04 – Drugged Driving: What is it and What Can We Do About It? A Conversation With Dr. Robert DuPont
Podcast: Play in new window | Download
Dr. Robert DuPont, President of the Institute for Behavior and Health, provides a comprehensive perspective on preventing drugged driving.  As the first Director for the National Institute on Drug Abuse (NIDA) and the second White House Drug Chief, Dr. DuPont has been a leader in drug abuse prevention for decades.  In this episode Dr. DuPont and I talk about drugged driving and the steps that can be taken to reduce its pervasiveness.
The latest research demonstrates drugged driving is pervasive and widespread.  A 2007 national survey to determine the extent of drugs present found that of the drivers tested, nearly 16% tested positive for drugs – 11% illegal drugs, 4% prescription drugs and 1% both illegal and prescription.  In another national study, of the drivers killed in 2009 in motor vehicle crashes with known drug-test results, one-third tested positive for drugs.
According to Dr. DuPont and others, including the Centers for Disease Control (CDC) and the Office of National Drug Control Policy (ONDCP), drugged driving is at an epidemic status. Steps must be taken now to improve safety on our roads. For many years, the focus has been on alcohol-impaired driving, but it is no longer just about alcohol or just about other drugs.  It is not either/or, it is both.  We must look at the broader issue of "substance-impaired driving."
Drugged Driving and Prescription Medication
When talking specifically about drugged driving, we need to recognize that it is often the result of prescription and over-the-counter medications.  It is critical that we understand the consequences of taking medicine, and follow the instructions.  For instance, drinking alcohol while on medication can result in serious unintended consequences.  Drugged driving can also be a concern when someone is starting a newly prescribed medication or has recently increased the dosage of their usual prescription, or is concurrently taking several different drugs.
Drugged Driving and Illegally Obtained Drugs
According to Dr. DuPont, the more immediate and easier situation to address are those individuals who:
Use illegal drugs and then drive, or
Take prescription mediation that is not prescribed for them, or
Obtain prescriptions when there is no medical need.
Those intent on abusing prescription medications can obtain them through a variety of methods, such as the black-market or "pill mill" doctor, or by going to a doctor and convincing that doctor that the need is genuine.  People that abuse drugs will lie about their symptoms, and at times it is hard for a doctor to determine the truth.  That may require physicians to start drug testing all of their patients.   As Dr. DuPont noted, while such a step may offend some patients, it is an important process to ensure the medication is being prescribed for a legitimate purpose.  These routine drug tests would also serve to inform doctors about other medications the patient is taking.
Pill mill doctors are doctors who are not operating ethically, and typically provide pain medication under the guise of treating the person.  The pharmaceutical chain CVS attempted to shut down this type of doctor by examining its prescription data. After finding that a few doctors had written an unusually large number of prescriptions, CVS declared that these doctors would no longer have dispensing privileges.  And what is "an unusually large number of prescriptions?" One doctor whose privileges were suspended had prescribed more than 44,000 doses of high-risk drugs, compared to other doctors in his region who had prescribed 662 doses.
Recommendations by Dr. DuPont
In wrapping up, Dr. DuPont has two key recommendations to reduce drug impaired driving:
Regularly drug test everyone who is arrested and convicted for impaired driving, whether it is because of alcohol or other drugs, and
Every state must pass a 'per se" law to address those who drive with illegal drugs or with prescription medication without a prescription.  It is a law with a zero tolerance for illegal drugs.  As he noted, this is similar to the 'per se' laws already in effect for alcohol nationwide.
In my closing comments I note the importance of parents talking to their children about drugged driving.  ONDCP has developed a very useful tool kit with the facts on the dangers of teen and young adult drugged driving, and activities for effective prevention, a link can be found below.
Related Links:
Websites:
Research:
Other:
Previous Episodes:
Video Clips: